The 30 Day Fitness app is the best home workout app on the market. One of the reasons for this success is that our workouts are designed by professionally qualified personal trainers with extensive fitness industry experience. We caught up with one of our superstar trainers Jason Williams and asked him to share his fitness secrets and explain why the 30 Day fitness app is so effective.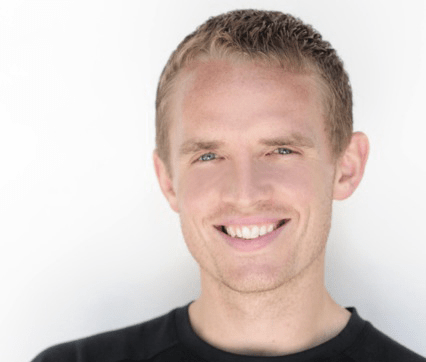 Interview with Personal Trainer Jason Williams
30DF: Could you introduce yourself briefly and tell us how your passion for fitness was born?
Jason: I have been a lifelong athlete and have played competitive sports since I was five years old, so fitness and working out has always been a big part of my life. I continued to play sports competitively through college, and my passion for fitness was born when I started working with other student-athletes through strength and conditioning programs. I started my personal training career during college and have been a professional PT for 14 years.
30DF: What advice would you give to those who approach fitness for the first time?
Jason: Keep it simple. Fitness does not have to be complicated, especially if you are starting something for the first time. Find something that works for you and stick with it, and don't overthink the details.
30DF: What are the things to absolutely avoid?
Jason: If it seems too good to be true, it probably is. I would strongly suggest avoiding workout and diet programs that promote extreme transformations in a short period of time. So many people fall victim to these gimmicks and fad programs, but the truth is, results take time and effort. Another thing to keep in mind during your fitness journey is to avoid things that cause pain during movement. If something does not feel right or physically hurts during exercise, avoid it until you figure out the cause of the problem. Never risk your health.
30DF: Do you have any advice on how to make exercise a habit and achieve fitness goals?
Jason: Consistency is key. As with many things in life, habits are formed when you repeat things on a daily basis. It is essential to find a plan you can stick with that fits your lifestyle, schedule, and budget. If you set yourself up with realistic expectations from the start, you are much more likely to be consistent with your fitness routine and reach your commitments and goals.
30DF: What are the most frequent 'false myths' about fitness that you have to address and correct most often?
Jason: Where do I start?! In all seriousness, there are so many 'myths' and misinformation when it comes to fitness. One of the myths I see most frequently is that you can determine and target where you burn body fat. While it is true that certain types of exercise may be more beneficial to burn fat, you simply cannot control where that fat loss comes from. Another one that I see ALL the time is 'lifting heavy weights will make you bulky.' This is one I deal with often and especially with my female clientele. The truth is, lifting weights, and especially heavy weights, can actually slim you down and burn more body fat than lifting lighter weights.
30DF: Many people think that doing cardio is enough. Is that true? If not, why?
Jason: The correct answer here is it depends on your goal, how much time you have, and whether you have access to a gym. While I am a firm believer that only doing cardio is not the best approach for most people, and they should have a balance between cardio and resistance training, but I also feel that if it is a matter of doing cardio or not doing anything at all, then it is a great place to start.
30DF: Let's talk about the 30 Day Fitness app. How do you prepare workouts for users so that they are balanced?
Jason: My programming for 30 Day Fitness is geared to take all users, whether you are brand new to exercise or have been an avid exerciser for many years and challenge you in new ways to reach your goals. The workouts are prepared in a manner that allows for maximum efficiency so that you can do them from wherever, whenever, and fit them into your busy schedule. Another primary component of my programming is to design the workouts so that users are working in all planes of motion and are not only building stronger and leaner bodies but also building bodies that will be more likely to sustain the results long term and remain injury-free.
30DF: In your opinion, what are the advantages of training with an app?
Jason: I think the most significant advantage of training with an app is convenience. Having the ability to plug in from anywhere is a fantastic perk. Another big advantage is you get to work at your own pace while still having professional assistance. There is no pressure of having to do too much too soon or feeling like you have to keep up with anyone else. You are in control of your journey, and you have the professional program to guide you there.
30DF: Is it possible to achieve good results by training with an app?
Jason: Absolutely. Good results are attained by adherence to an effective program. With the 30 Day Fitness app, you have access to professional programming and guidance that will set you up to achieve any result you desire as long as you are willing to put in the work.
30DF: Last question: what is essential to accomplish great results?
Jason: You must have the proper program in place; you must adhere to that program and stay consistent with it. Additionally, you must always be reassessing and making sure you are pushing yourself hard enough. So many people follow a great program, see initial results, but then get comfortable with it and do not change anything. If you want exceptional results, you must be willing to go that extra step, and the programming you will find in the 30 Day Fitness app will take you there.
Final Thoughts
The 30 Day Fitness app is the perfect solution for you if you want to work out using fitness routines designed by professional trainers such as Jason Williams. As Jason said, we have workouts that fit into even the busiest of schedules. You don't need any equipment or a large amount of space. It is super simple to get started; all you need to do is download the app and input your details, and the app will personalize your exercise routine to match your fitness level, lifestyle, and goals. You have nothing to lose and so much to gain!