There's no denying that the gym has its benefits but for many, the thought of commuting, navigating the machines, and going every day is daunting. If this isn't something you can handle, the good news is that there are hundreds of home workouts you can do right in your living room.
This means you can work out at your convenience and in the privacy of your own home. Done correctly, the following fitness exercises are just as effective as any routine you'll come up with at the gym.
1. Abdominal Cocoons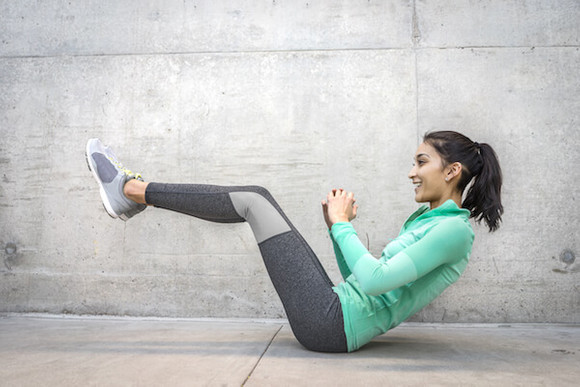 This exercise focuses on the highly sought-after "six-pack" area of the abs. It utilizes both the upper and lower half of your body and engages the six-pack muscles everyone wants to show off. This is a good exercise to include in your routine if you want to focus on toning your belly and/or losing weight in that area.
2. Calf Raises
Calf raises are an extremely important part of any leg day routine. Calves are often neglected, which isn't surprising considering they're often more difficult to target and build. Calf raises work well to isolate the calves and build the muscles there. Strong calves are part of your foundation and should not be ignored.
3. Core Scissors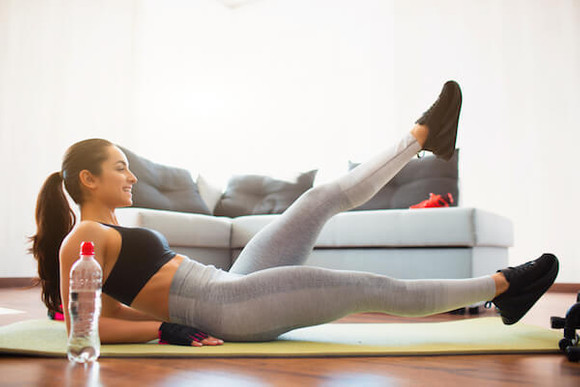 Core scissors is an abdominal exercise that engages the lower body and also works the glutes, quads, and adductors. This exercise is a good addition to your core day workout as it also pays attention to surrounding muscles. This builds a strong core overall and improves your stability.
4. Forward Lunges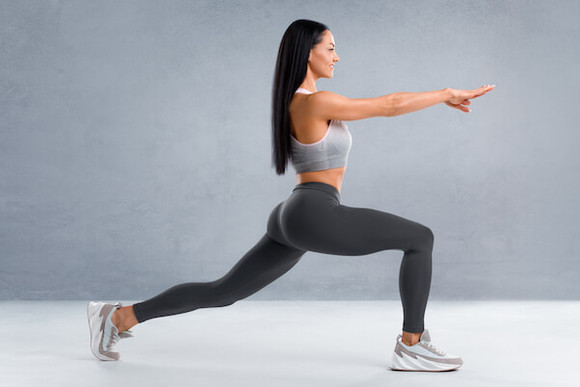 The forward lunge is an exercise that targets the larger muscle groups in your lower body. It's a good exercise for weight loss. Once the excess weight is off, forward lunges start working on the strength and shape of your lower body. It's an excellent exercise for those looking to tone up all over.
5. Glute Bridges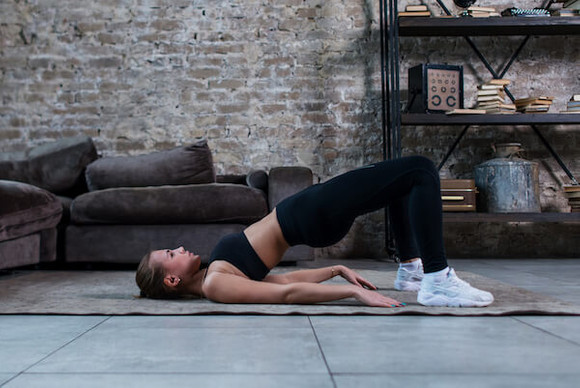 As the name suggests, this exercise targets the glutes effectively. It also works on your hamstrings, abs, and lower back. One great thing about glute brides is that it's a gentle, low-impact exercise that doesn't put any pressure on the lower back. It's a good alternative for those who can't do squats due to back or knee pain.
6. High Knees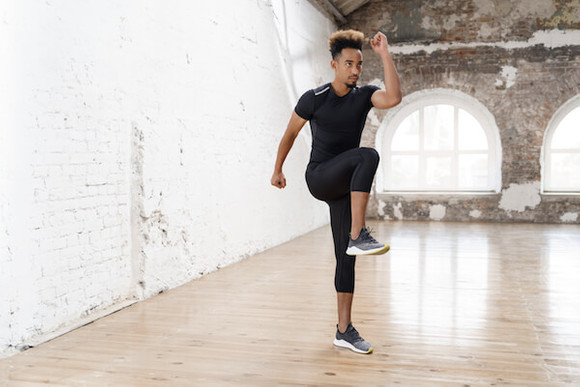 This is a fantastic, versatile exercise that targets several muscle groups and gives you a cardio workout. It's performed at a fast pace while engaging the core and strengthening all major muscles in the legs. It's great for times when you want to do some cardio but don't have a lot of space.
7. Mountain Climbers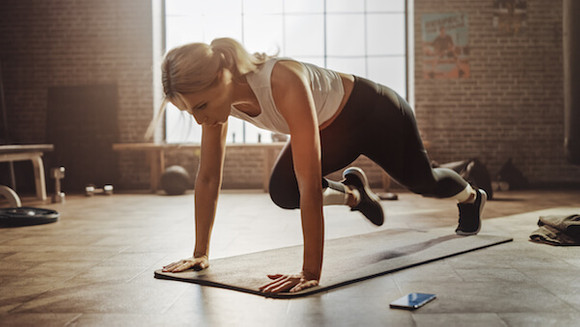 The mountain climber is another exercise that offers a great overall bodyweight workout with an added cardio element. Not only does it build endurance but it engages your entire core, lower back muscles, and obliques. It's also good for improving agility.
8. Plank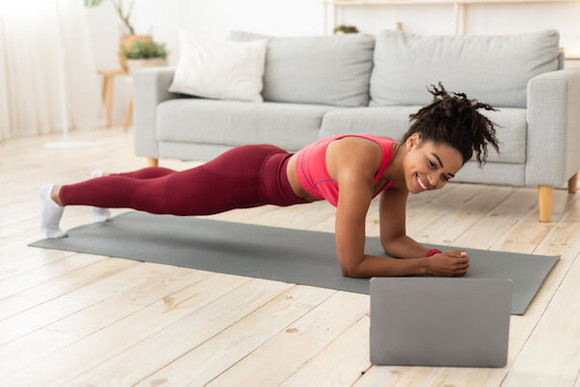 Popular for both its simplicity and efficacy, the plank is easy to learn and impossible to master. It's an intense workout for your core while also strengthening your back, shoulders, chest, and neck. As a bonus, it can also improve posture. The goal is to slowly increase the length of time you can hold the position.
9. Prisoner Squats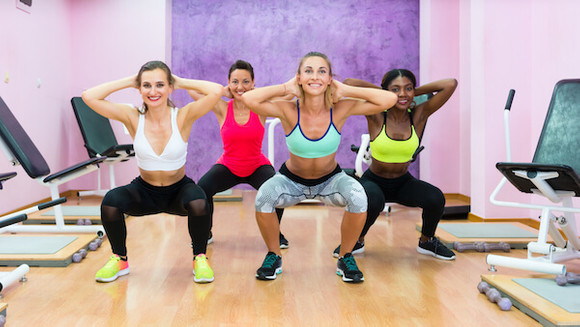 Squats are well-known for targeting your glutes, hamstrings, and quads simultaneously. Good form is particularly important here as it can be hard on the knees when done incorrectly. The "prisoner" style arm positioning helps stabilize your muscles to ensure you're getting the most out of the exercise.
10. Side Leg Raises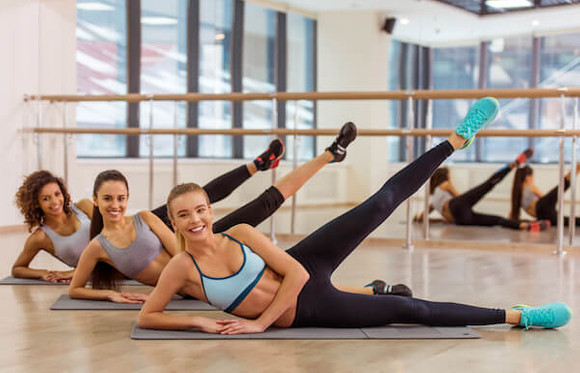 Side leg raises are primarily used for strengthening the hip muscles, which is more important than most think. Strengthening your hips increases your balance, stability, and core strength. This exercise is particularly good for those who sit for prolonged periods as it engages muscles they won't use as often.
Practice These Home Workouts
These ten fitness exercises are a fantastic starting point for your at-home fitness journey. They aren't terribly complicated and they'll get the job done, whether you want to lose weight, gain stamina, tone your belly, etc. For help scheduling and building your home workouts, consult the 30 Day Fitness app.
The app contains plenty of additional exercises that are sorted by muscle group, length, and fitness level. This helps you build appropriate workouts based on both your schedule and your goals. It's like a personal trainer in your pocket and without the price tag!