Staying fit in 2021 is weird… On the one hand, government lockdowns are giving us more free time to get fit. And, on the other, creating a workout program can be super hard when you have no equipment to hand.
If you're looking to invest in some home gym equipment, you needn't spend a lot! Our list of the best home gym equipment in 2021 is going to allow you to stay on budget while you stay fit.
1. Exercise ball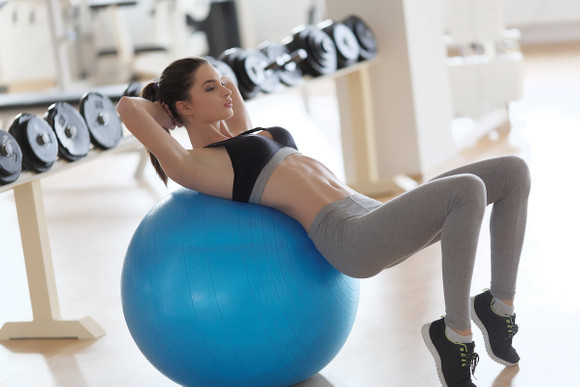 Exercise balls are one of the most diverse pieces of home gym equipment out there. Not only are they perfect for ab workouts (think crunches and planks with your legs on the ball) but also upper body and even leg moves. Perform push ups with your hands on the ball to target your chest or put your feet on the ball and raise your hips off the floor to perform a bridge to target your quads and glutes.
2. Ab roller
An important piece of equipment for any core workout program, the ab roller is a must have! To use it, start with your knees on the floor and your arms extended straight down holding onto the ab roller. Push your arms out in front of you as you lower yourself down, keeping your abs tight.
3. Jump rope
In the absence of treadmills and cross trainers, your home fitness routine needs to include cardio equipment… and what could be better than a jump rope? Just one minute of skipping burns 15-20 calories so get your hands on one of these and start jumping!
4. Resistance bands
Resistance training is just as important as cardio and yet few of us have the space for heavy weights and barbells at home. Incorporating resistance bands into your workout program is a great way to maintain muscle from home. Perform rowing movements to target your back or wrap a band around your legs for added resistance when you perform lunges.
5. Kettlebell
If you are looking to include weights in your home gym equipment, though, a great place to start is with kettlebells. Perfect for squats and push presses, you can work the full body with kettlebells.
6. Dumbbells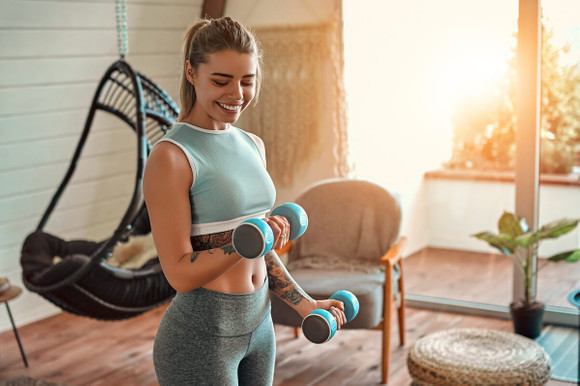 To take things up a notch and incorporate some extra weight into your workout program, get your hands on a pair of dumbbells. Dumbbells allow you to mix up your workouts hugely. Beyond the obvious bicep curls, dumbbells can be used to work every part of the body. Try walking lunges holding dumbbells to work your legs, for example.
7. Foam roller
Of course, it's important to have home gym equipment for cooling down as well as for exercising. Foam rollers are crucial in stretching out and recovering after a workout. By placing pressure on particular parts of your body, you're able to literally "roll" out the tension!
It's best to keep your recovery aids (in other words equipment like foam rollers) in a separate section of your home gym as this will remind you to use them after working out. For more tips about setting up your home gym optimally, including the tricky question of storage, check out this article on how to set up your ideal home gym from Porch.
Which pieces of home gym equipment will you be snapping up in 2021?