One of the biggest fitness goals of most people is to get defined abs. Not only do they make you look more in shape, but they can elicit a feeling of self-confidence that helps you to continue on the fitness journey that you started. However, getting those defined abs does require hard work and determination. It is not going to happen overnight, but you will be pleased once you put in the work and follow through.
Basics of Building Your Abs
There are several people who claim to have the perfect exercise for getting those defined abs that you want to have. And they may be onto something. However, for those who are just starting out, remember these basics:
Eat more protein in your diet. Why? Protein helps to build up muscle and burn fat. Try to eat only lean protein to get the best benefit for your muscles.
You can eat carbs...but do this after your workout. You will find that eating these carbs at this time is going to decrease the chances of this turning into fat later down the line.
Eat a balanced meal that consists of vegetables along with the protein. Don't think that eating a diet of nothing but lean protein is going to magically help you. Your body still needs the right mixture of vitamins and minerals to perform as it should.
Don't just do ab exercises! If you do this you are going to burn yourself out on doing this since it will not get the results you want any sooner. Most professionals are going to work their abs for 20 minutes, 2 to 3 times per week. The rest of their workout is devoted to the entire body, and you should take a page from their book and do the same.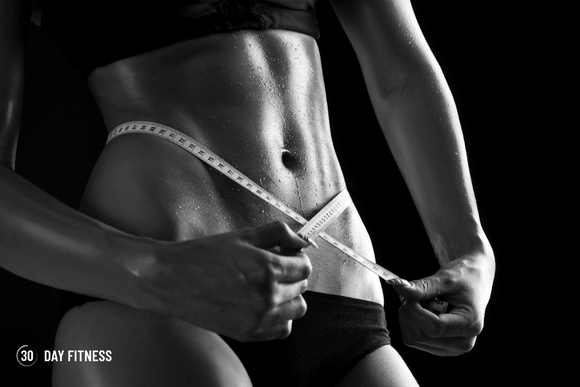 Why Are the Lower Abs Not Showing?
When you do start to see some definition in your abs, you may notice that your lower abs are not showing. This is actually quite common. The reasons for this may be:
You have genetics working against you. Some people simply never get their lower abs to show due to genetics.
You have lost a lot of weight and skin is covering these muscles.
Lower abs are often the last to get defined, so keep working and you will see results.
For those who want the beautiful six pack abs, it takes work. But, if you stick to your workout routine and diet, you can get there!